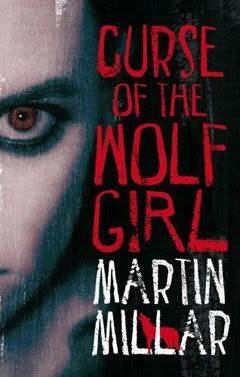 Today, the 5th, is the official publication day for
Curse of the Wolf Girl
in Britain. Or I think it is, I'm a bit vague about the exact publication date. And it seems to have been available for a few days anyway. Hmm. This isn't the most impressive publication announcement ever made. But it's out now anyway. I think this edition should now be available in Australia, New Zealand and South Africa as well.
In London, Kalix is on her way to remedial college to try and improve her reading skills, Vex is going too, and Daniel is still pining over Moonglow. Yum Yum Sugary Snacks are refusing to rehearse, Dominil is getting annoyed and Decembrius is wondering what to do with himself. In Scotland, Markus, now thane of the Werewolf Clan, is wondering if he should tell his girlfriend about his habit of cross-dressing. Malveria, Queen of the Fire Elementals, and Thrix, Werewolf Enchantress, have some important fashion engagements coming up, but the werewolf hunters haven't forgotten about them, and neither has Princess Kabachetka, Malveria's deadly rival. And, that, off the top of my head, should be enough to get you started.
Meanwhile I'll draw your attention to
this podcast
from Erik Carlson, made up of music inspired by me, which starts off with the Sex Pistols and Led Zeppelin, so that can't be bad.