Today there's an
interview with me
in the Sunday Telegraph Magazine about
Lonely Werewolf Girl.
Good, that should help to sell a few books. Although I expect I'll look around 90 years old in the photos. Soon it may be time to take that trip to LA for extensive cosmetic surgery.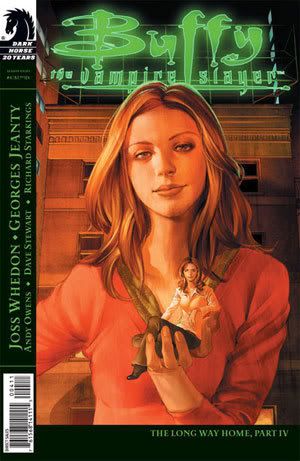 Buffy season 8 issue 4 arrived, completing the first story arc, which was very enjoyable. But they're having a month off before publishing the next issue! Lazy swines. Don't they know they have a responsibility to produce regular new Buffy product for people like me? It's an outrage.
As you can see from the cover, Dawn is still a giant.