I don't have many pictures of myself when I was younger. No one in my family took photos, and later, when I left home, I didn't own a camera either.
I regret this. I wish I had a picture of me as a long-haired schoolboy in Glasgow, on my way to see Led Zeppelin. And I'd like a picture of myself with red spiky hair, walking along King's Road in London in 1977, but I don't have that either.
I did just find this picture from a year or two later. I think I'm 22 or 23 in it, though I maybe look a bit younger. And quite a nice-looking young chap, though I say it myself.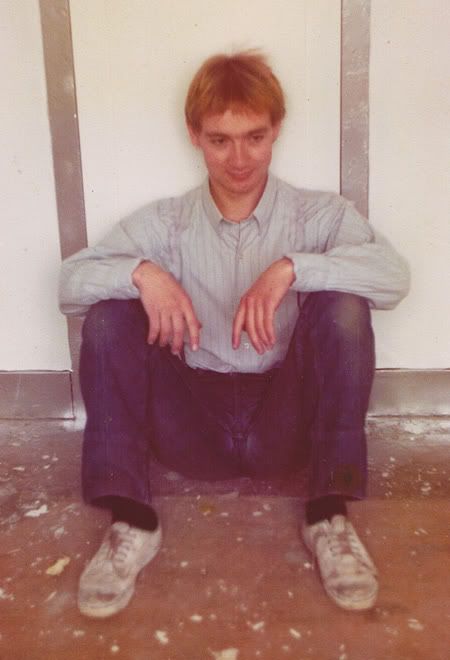 For some reason, the main thing I think, looking at this picture, is how extremely shy I was. I spent long periods on my own, probably wondering how people got girlfriends. I don't really remember that period of my life as being much fun, really.
But life did become a lot better later. By the time I was older, wrinkled, broken by life's strain and so on, I was at least much more confident. And confidence is the main thing really, so I have learned.