I don't think I've ever bought any special stamps before. My personal history is entirely stamp-collecting-free. But I did just notice these, advertised for release today. Mythical stamps from the Royal Mail. Featuring fairies, dragons, and other things. I would quite like to have these stamps.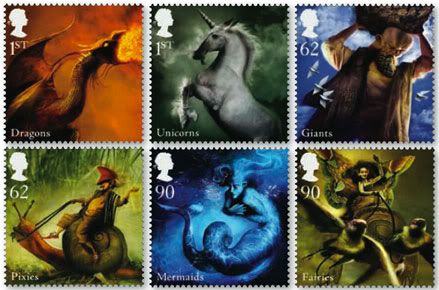 Hmm. How high up the geekiness scale would it be to buy a sheet of stamps because they feature fairies and pixies? Quite high up, I imagine. Well, I'd still like them. Examination of the Royal Mail website reveals that there's a presentation pack with writing in it, by Neil Gaiman. I will investigate in the local post office, and see if they have them.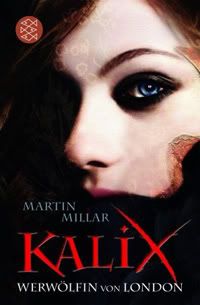 Lonely Werewolf Girl
has now been published in Germany, by Fischer, under the title of
Kalix. Werwölfin von London.
Here it is at the
publisher's website
and at
amazon.de
.
I have a few copies of this book. I'll sign one of these and give it away free to the first person from Germany to say they want it. Just leave a reply here, and then
email me
your address.