I've been too dull and uninspired to write anything interesting in my blog for a while.
Here are two books, due out soon. There's a French edition of
The Good Fairies of New York
-
Les Petites Fées de New York
- coming out on the 18th April, from Editions Intervalles. It's taken a long time for this book to be published in France and I'm glad it's made it eventually. And Soft Skull in the USA will publish a new edition of
Lux the Poet
in May. I'm pleased to have Lux back in print.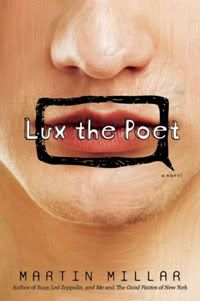 ...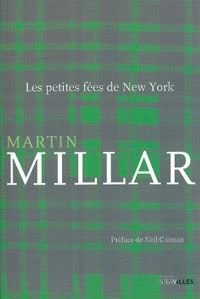 Other than that, not much happening. A mysterious insect bite on my foot left me limping around for a few days. Stupid wildlife. However, it did give me an excuse to do nothing except lie on the couch reading manga, and Buffy comics. I always like an excuse to lie on the couch, doing nothing. OK, I don't really need an excuse.
Apart from working on the sequel to
Lonely Werewolf Girl
, I've been writing with my friend Doon MacKichan. We wrote a play together some years ago, a version of Jane Austin's Emma. That was quite successful. Now she's planning a one-woman show, hopefully for later this year.